The Tracesense recipe weighing system is the perfect way to ensure ingredients are measured & traced accurately and consistently, without costly giveaway or out of specification batches.
The system ensures each weighed ingredient has enforced +/- unique tolerances, preventing recipe completion until all ingredients are weighed using the green speedometer style target zone.
The solution is ideal for weighing and control over your recipes.
We can connect to practically any modern scale and you can use any of our TM2 Rugged Stainless Steel Panel PC or Portable Tablet.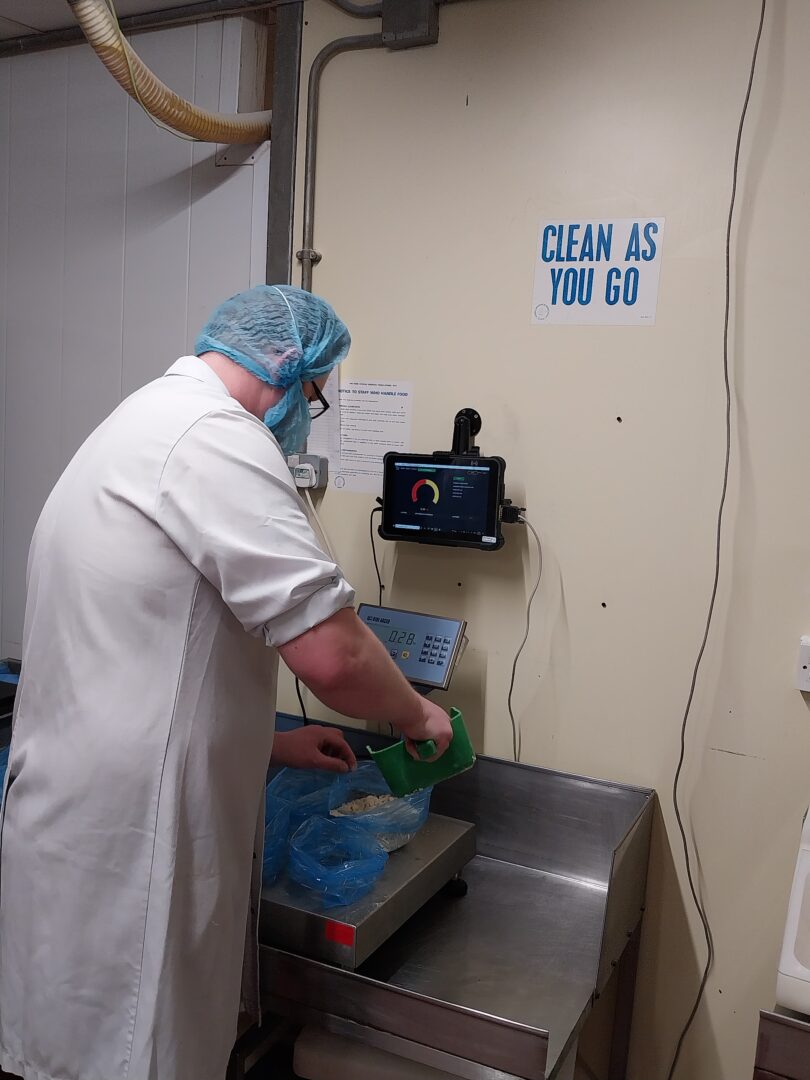 Key Features of Recipe Formulation Management
Step by step guidance through the recipe process
Live accurate data recording
Recipe instructions & H&S instructions / guides
Ease of use, operator friendly
Minimises wasted material
Accurate live stock data
Eliminates time-consumping paperwork
Can integrate alongside our other modules to truly give you an end to end site